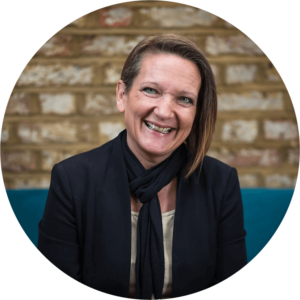 Debbie Harris
July 2023  •  5 min read
Artificial Intelligence (AI) – it's not a horror movie
AI is starting to transform the financial services industry in many ways. Here are some of the latest innovations that are making a difference:
~  Chatbots and virtual assistants
These are software applications that can interact with customers and provide them with information, guidance, and support. They can also handle tasks such as booking appointments, making payments, and verifying identity
~  Fraud detection and prevention
AI can help detect and prevent fraudulent transactions and activities by analysing patterns, behaviours and anomalies. It can also alert customers and authorities in real-time and block suspicious activity
~  Credit scoring and lending
AI can help assess the creditworthiness of borrowers and provide them with personalised and fair loan offers. It can also monitor the repayment performance and adjust the interest rates accordingly
~  Wealth management and robo-advisers
AI can help investors and savers manage their wealth and achieve their financial goals. It can provide them with tailored advice, recommendations, and insights based on their risk profile, preferences, and market conditions
~  Regulatory compliance and reporting
AI can help financial institutions comply with the complex and evolving regulations and standards in the industry. It can automate the processes of data collection, analysis, reporting, and auditing. It can also flag any issues or violations and suggest corrective actions
And there is a lot more to come – the 'tech of the future' is most definitely already with us in some areas – we are always looking for new ways to improve what we do for our clients and how we do it here at Solomon's – AI-driven technology is a big part of our research at the moment.  We will only introduce enhancements if we can see a clear benefit to you our clients and we will do our best to introduce things to you in an organic way.
That said – please note that this blog post was generated by an AI tool … it had 'human hands on it' too (as I hope you can tell!), but the bulk of it was written by a computer (and it's pretty good).
AI doesn't have to be scary – it's all about how and when we use it … we will continue to be mindful of this as we consider new technology to improve our services to you.