In your pocket
I am delighted to announce that we are working on a helpf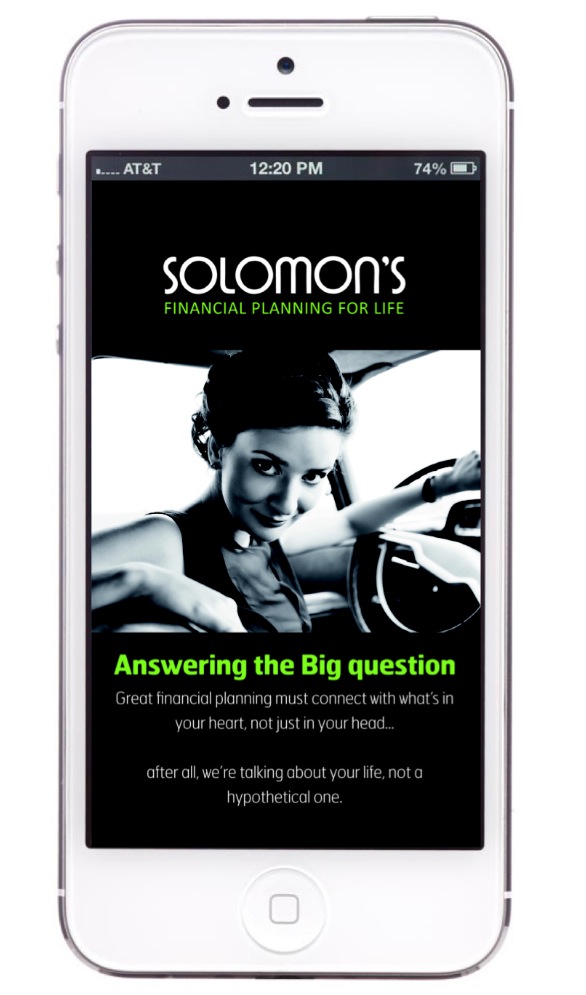 ul piece of kit that will fit into your pocket, or rather on your smart phone or tablet.We are working on a new app, for our clients and their friends. I'm quite excited about it and hope that it's a great aid to our clients. The new app is being constructed and we are working on the title page. I wonder if you would like to have a preview? You will be able to use the app an iphone and ipad or any android device. Its rich with lots of features, financial calculators, budgeting stuff and of course means that you can contact us easily. We are constantly seeking to utilise proven technology where possible and if it makes sense.
We have another innovation as well that I shall be speaking to clients about, but only for those that use the internet for banking and would like a clever, secure way to view banking, credit cards and investments all in one place safely.
If this is of interest to you please get in touch.
Dominic Thomas: Solomons IFA